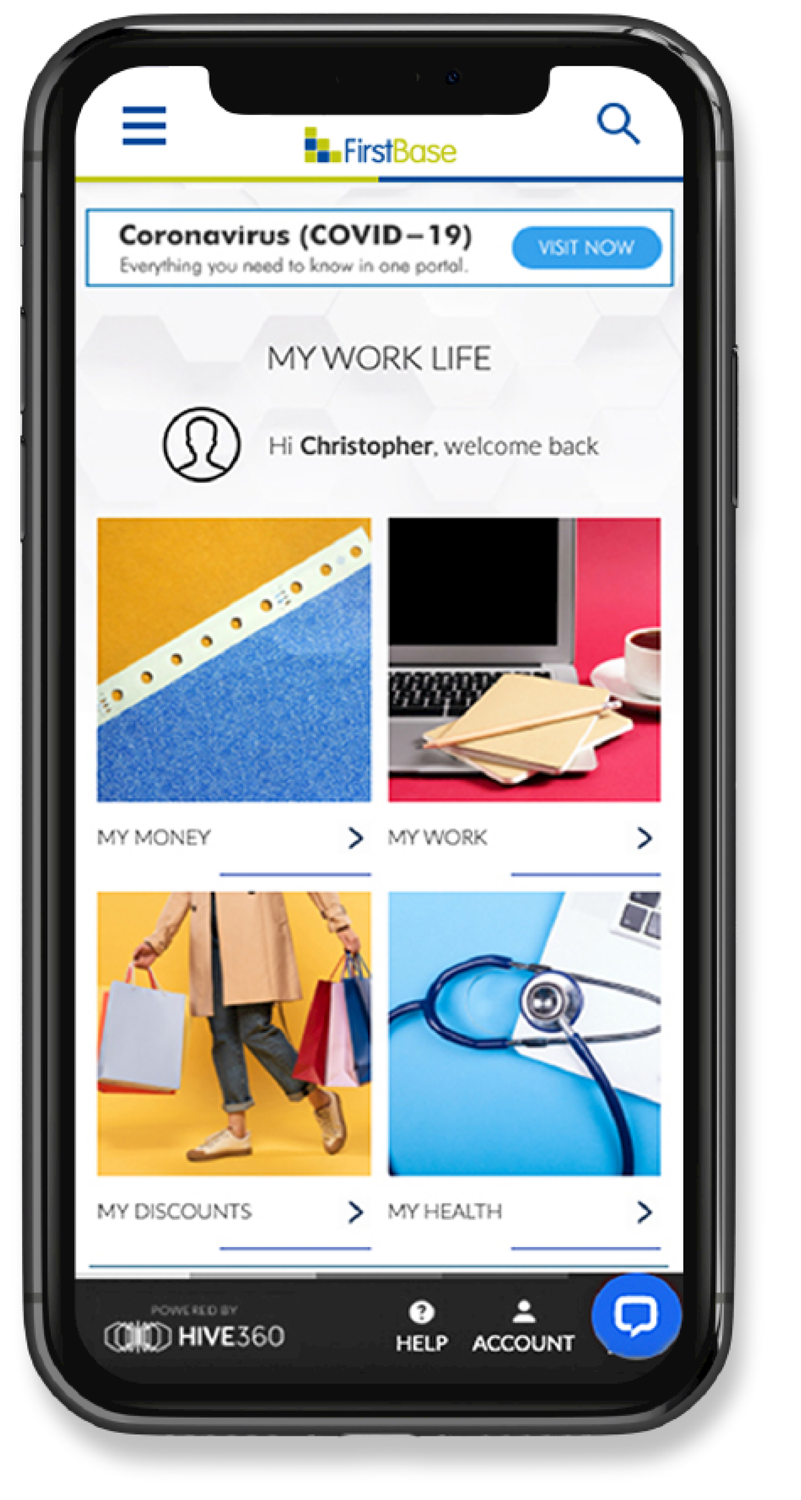 At First Base Employment we're passionate about the health and wellbeing of our workforce , so it's no surprise we take the health and support of our temporary workers very seriously indeed. So much so that when you work with us as a valued temporary agency worker we give you access to our mobile app from day 1. It not only puts your digital payslips and pension information in the palm of your hand, but includes unlimited access to a full package of free benefits and
wellbeing support.
Our mobile App, powered by leading employee engagement champions Hive360, is packed full of money saving offers and 24/7 health support and advice.
Download the app on your mobile using code: 1940
Find out more about the Hive360 app
FIRST BASE EMPLOYMENT ARE COMMITTED TO THE CONTINUED SUPPORT AND WELFARE OF A HIGH PERFORMING TEMPORARY WORKFORCE, CONTACT US FOR MORE DETAILS ABOUT THIS POWERFUL PORTAL THAT'S CHANGING THE SHAPE OF TEMPORARY WORKER ENGAGEMENT.
Start your job search here
Job Keyword Search
Job Location Dropdown
Our Blog
Our top tips and insights on looking for the ideal candidate