Submit a Sales Vacancy
Easiest way to register your vacancy with us
Register for sales Job Alerts
As sales professionals, we know a thing or two about hiring for sales roles. First Base have been helping Gloucestershire businesses find the right salespeople for almost 30 years. We offer jobs throughout Gloucester, Cheltenham, Stroud and The Forest of Dean.
We recruit for many types of sales roles including Client Relationship Management, Business Development, Account Management, Customer Service, Field Sales and Telesales.
Our team of recruitment consultants regularly recruit for; Sales Administrators, Sales Coordinators, Sales Negotiators, Sales Managers, Customer Service/Dispatch Coordinators and Sales Support Executives.
At First Base, recruitment is not just about selling a vacancy to a candidate or filling a vacancy for our clients. Our job is to help people find the right role for them, in a business that values their skillset.
"I remain very grateful for all of the support and encouragement you have given me in my return to paid work. I have already recommended your firm to others!"
"Patricia is reliable and knowledgeable and always puts the needs of her clients above all else. She is thorough and ensures the right candidates are recommended to avoid wasting her clients' time. I have known Patricia for 19 years and she supplied our first candidate 15 years ago. I highly recommend her."
We've been recruiting candidates to the ideal role and supporting businesses to find and retain staff for over 20 years. We take pride in the way we operate and how we continue to deliver excellent results in a very competitive market. Based in Stroud, Gloucestershire, we're our client's best kept secret. We consider ourselves the very best for each candidate and client we work alongside. We will never cut corners to get a faster result.
We have many happy clients passing through our doors every day who tell us that we provide quality results in a timely manner. Don't take their word for it though – we'd love to solve your recruitment problems and make your life just that little bit easier as proof.
Sales Recruitment Resources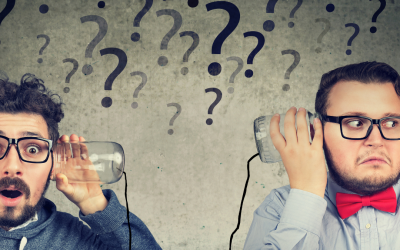 This time last year I certainly did not envisage 2020 playing out the way it did for thousands of companies and for many, the full extent of the pandemic came as a complete (and prolonged) shock. Our first concern was, of course, the spread of the virus and looking...