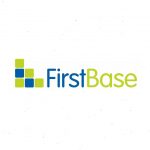 First Base Employment Limited
First Base Employment has a requirement for a Factory Labourer to work with their client based close to Dursley in their Production departments.
Working on a double days shift rotation and reporting to the Production Manager you will be working on a wide range of processes, assisting with machine maintenance and actively contributing to various teams and initiatives within the Plant.
You will have the responsibility for the quality of your own work and will report any defects to a Team Leader or the Production Manager and ensure you have adequate information to complete your task.
Position to start ASAP
£10.25 per hour
Early shift hours – 6.00am – 2.00pm (1.00pm Fri)
Late shift hours – 2.00pm – 10.00pm (1.00pm – 8.00pm Fri)
Please email your CV to andrew.penrith@first-base.co.uk or call 01453 755330