We're recruiting for a really switched on person who will hunt down and connect with the right people for us. Magda continues to try all options but she needs...
Join us in our mission to find the best in the...
By Tricia Hay and David Tovey While we shouldn't try to stereotype and entire generation, one thing is certain; Millennials (born 1982-2004) have different expectations of management than Generation X (ages 35-50). Their main expectation? Millennials want managers who...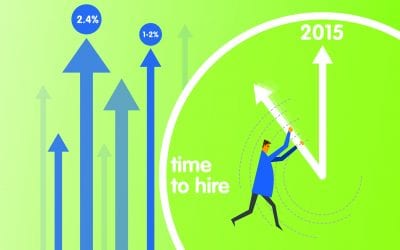 Each year the Chartered Institute of Personnel and Development (CIPD) releases a document making predictions about the year's labour market. This gives us great insight into the year ahead and can be a useful tool for businesses writing an expansion strategy as well...
2015 is here and many see the new year as a chance for new beginnings. The result of this is that many employees take the opportunity to change where they work. According to the Institute of Leadership and Management (ILM) a massive 37% of employees plan to leave...
Subscribe
Join Our Newsletter