Our values determine how we interact, how we learn and how we ultimately behave in the workplace. They were put together by us as a team and we are very proud of them. Core values are so important in ensuring each team member is on the same page.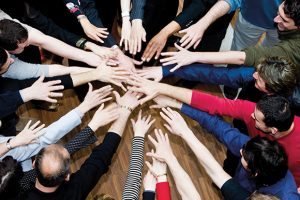 We consider learning an essential value. We are committed to developing ourselves as people and to acquiring knowledge that will help us to succeed. We are also supportive and offer guidance to others that need assistance to better themselves and their confidence in undertaking their work.
We work with integrity and honesty at all times, we believe in always doing the best job possible. We always aim to deliver exactly what we promise, act in a professional manner and behave with openness in all our dealings. We always maintain ethical principles, in our business dealings and personal conduct.
We display a continuously high level of passion in all that we do. Our attitude is "can do" and we will always look for new ways to help. We enjoy what we do and use our experience and knowledge to provide real solutions.
We demonstrate a real enjoyment of our work. We communicate with each other in order that we are all aware of events that effect our business and feel confident in undertaking our job roles. We communicate ideas on how we could improve business, and implement ideas where it is possible to do so. We are committed to working together to build a strong, profitable long term business and to ensure the continued success of First Base.
We will work hard to remain efficient and to achieve our financial goals. We strive towards the achievement of team goals and the goals of First Base and our clients. We support our clients, candidates and colleagues in their aim to be successful. We focus all our energy and attention on successful outcomes. We recognise hard work and performance and encourage each other to draw on the necessary resources to achieve the highest possible results. We celebrate our achievements and the achievements of our clients and candidates. We always show our gratitude and reward success.
And that's why we believe we are different.
responsive. reliable and well connected.