Submit a Manufacturing Vacancy
Easiest way to register your vacancy with us
Register for Manufacturing Job Alerts
Manufacturing Recruitment Specialists
General Manufacturing recruitment is the lifeblood of our business at First Base. We are proud to help candidates into new general manufacturing jobs on a daily basis and have worked alongside many of The South West's top employers. We regularly recruit for roles throughout Gloucester, Cheltenham, Stroud and The Forest of Dean, for a wide range of clients.
First Base has become Gloucestershire's go to recruitment agency, for all things manufacturing, due to our track record of helping businesses such as Bottle Green.
Our team regularly recruit for roles such as; Factory and Production Operatives, Quality Inspectors, Machine Operators Electronic and Mechanical Assemblers, Paint Sprayers, Factory Laborer, Fabricator, Pickers and Packers.
We are proud to help our clients recruit for permanent, contract and temporary manufacturing jobs, depending on their requirements. This flexibility enables us to help more candidates with their job search and has made us an established first choice for many of Gloucestershire's manufacturing professionals.
"I am confident the candidates are right for me and that they will be a success…. I will now only come to First Base when I am recruiting as you supply the level of candidate I'm after"
"As work agencies go I've been to a lot since being here and First Base is by far one of the best I've been to. Always plenty of jobs going and never out of work for less than a few days. I think everyone that works there are really great at what they do"
"Firstbase are always very keen to provide us with high quality candidates and has exceptional knowledge of the employment market. They stay in regular communication without being over-powering and work hard for clients and placements. We have worked with Firstbase on various placements and always found him to be reliable, helpful and goes the extra mile to support our needs."
We've been recruiting candidates to the ideal role and supporting businesses to find and retain staff for over 20 years. We take pride in the way we operate and how we continue to deliver excellent results in a very competitive market. Based in Stroud, Gloucestershire, we're our client's best kept secret. We consider ourselves the very best for each candidate and client we work alongside. We will never cut corners to get a faster result.
Many happy clients pass through our doors every day who tell us that we provide quality results in a timely manner. Don't take their word for it though – we'd love to solve your recruitment problems and make your life just that little bit easier as proof.
Manufacturing Recruitment Resources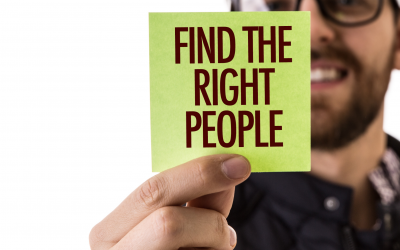 Proven recruitment methods to find the right candidate and close the deal faster in 2022 You've come to the conclusion that you need to review your recruitment process. You're engaging candidates but they don't go the full distance - some drop out prior to the...