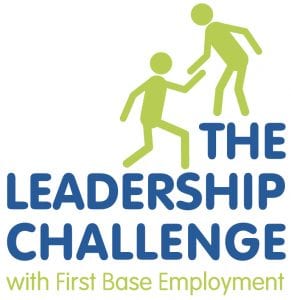 First Base is sponsoring a future leaders programme!
Leaders who can inspire a team to pull together and achieve the right results, are the lifeblood of organisations facing the challenges and faster pace of modern business.  As part of our continued commitment to support young people in Gloucestershire and invest in our community, we are sponsoring six places on a high impact future leaders programme.
"If your actions inspire others to dream more, learn more, do more and become more, you are a leader."
Integrity and an ethical approach to business underpin the values of First Base and we believe that business plays a vital role as part of the local community.
Ethical leadership for us is about providing the inspiration, knowledge and tools that help employees to grow personally as well as delivering an exceptional customer experience and great products. In turn we know that this leads to a more successful, profitable business that makes a valuable contribution to the local community.
Invitation to apply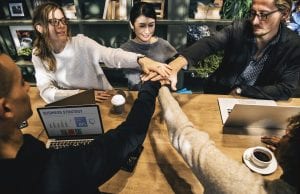 We are inviting applications from young people (18-24) and their employers for a free place on an intensive and high quality six-month programme, consisting of monthly half-day inspirational and practical leadership masterclasses.  The programmes aim is to help each participant improve their personal leadership ability, build confidence and empower them to add value to their organisations and wider community.
Each masterclass will be facilitated by First Base founder Tricia Hay and First Base director David Tovey.
Tricia is recognised as a successful business leader and entrepreneur and, as well as his work with First Base, David is an author, international speaker, consultant and coach. Expert guest speakers will introduce participants to the leadership skills, knowledge and ideas that will help them to excel in any leadership role.
The programme starts in late September 2018 and will be formally launched at our summer Straight Talking Seminar on 19th July.
If you would like an invite to the launch or an information and application pack, contact Tricia Hay on 01453 755330 or tricia.hay@first-base.co.uk