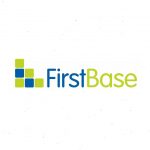 First Base Employment Limited
Welding Engineer – Stonehouse
The Welding Engineer job is part of a team which provides a world class welding engineering input to the business – at shop floor, office and client level.
This position is supported with internal training on the company software and quality management systems and where required, external training will be organised for the appropriate disciplines.
As part of the welding engineering team you may be required to undertake to following tasks. Individual tasks will be assigned on a regular basis.
Welding engineering
Prepare preliminary weld procedures in accordance with project requirements. Liaise with client to gain approval.
Own all assigned PQR activities – this includes preparation of pWPs and liaison with client to gain approval, preparation of shop routing. Liaison with and selection of 3rd party witness (arrange PO), identify all testing and arrange orders. Progress all testing. Write up the PQR and obtain 3rd party endorsement. Gain client approval
Participate in R&D activities in order to improve quality and deposition rates and maintain the company's market position as a top class cladding and fabrication business.
Preparation of quality plans for welding procedure qualification activities.
Identify the need for procedure qualification activities.
Manage assigned welding qualification activities to meet agreed project completion dates.
Maintain WPS, PQR and WQ records.
Identify the need for and instigation of welder qualification activities including monitoring, testing and creation of records.
Prepare NDT and heat treatment procedures.
Liaise with suppliers, customers and inspection authorities on all aspects of welding.
Technical/Projects-related
Review and understand the requirements of the key international codes. Key documents are: ASME IX (to ASME U stamp level of knowledge), ASME 31.3, ISO 15614-1 & 7, API 6A, API 16A, DNV OS C-101, DNV OS E-101, DNV OS F-101, ISO 15156. BS 4515-1, API 1104, DEFSTAN 02-770, DEFSTAN 02-706.
Maintain awareness of changing code requirements in order to ensure on going compliance of weld procedures and welder/welding operator qualification.
Select relevant WP and PQRs and send to client for approval. Respond to any client queries and comments until a mutually satisfactory outcome has been achieved.
Interpret and prepare NDT procedures. Liaise with clients to gain approval.
Contract review new projects in accordance with ISO 3834-2.
Maintain an involvement in the selection of new welding equipment.
Advise on the selection of welding consumables.
Support the quality manager by assisting in the review of contract documentation.
Sales
Support clients in all aspects of welding engineering, metallurgy, coating, NDT and manufacture.
Support project and sales teams on welding engineering, manufacturing, materials, coatings and NDT topics in meetings both in site and at clients' offices.
Review and interpret clients' specifications. Identify any technical and cost implications.
Advise sales/estimators on potential hazards in enquiries and identify qualifications.
Support sales by accompanying them on client visits where necessary.
Maintain an awareness of existing and potential market areas and identify any applications which could be profitable for the business to develop.
Prepare and present technical papers to peers and give training seminars to young engineers, apprentices and staff on welding engineering topics.
Provide a presence in the UK's welding engineering networks, for example by being on the TWI professional board, attending TWI meetings etc.
The candidate
Degree qualified in a relevant engineering discipline
Ideally certified to European Welding Engineer status by The Welding Institute (TWI) or working towards it
This is a full time, permanent role
Working Monday to Thursday 7.00am to 4.00pm and 7.30am to 1.30pm on Friday
£40,000 to £50,000 per annum
To apply please forward your CV to andrew.penrith@first-base.co.uk