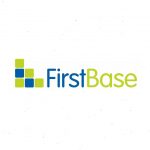 First Base Employment Limited
Production Associates – Gloucester
Immediate requirements are available for a number of Production Associates to work at a high quality manufacturing facility in Gloucester on a shift rotation.
These positions are in the Machine Shop department utilising advanced Press Machining equipment to manufacture quality components.
Responsibilities include:
To load and unload components
To complete hourly targets set by team-leader in order to achieve customer requirement.
To conduct quality checks as described on assembly checklist and the logging of details for audit purposes.
This role will operate on a weekly shift rotation as follows
Hours of work: 6.00am – 2.10pm & 3.20pm – 11.30pm (2.20pm – 10.30pm Fri)
Rate of pay: £9.95 per hour for early shift, £11.94 per hour for late shift
If you are immediately available to take on new employment please contact Harvey or Andy on 01453 755330 or email industrial@first-base.co.uk