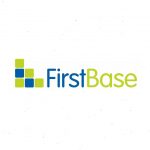 First Base Employment Limited
Applications are invited for the position of Washroom Operative / Finisher on our day shift. The primary function is to manage the Washroom area, remove the SLA parts from the machines and prepare them for finishing.
The candidate will need to have experience in the following:
Working in PPE (disposable coveralls, gloves & glasses)
Familiarity of working with chemicals in an area of COSHH control
Working on your feet for extended periods
Manual dexterity
Some lifting – platform removal
Use of "sharps" & hand-tools
Keen eye for detail
Ability to follow written instructions, job packs & work-to list
In addition to this, when time allows, the candidate will hand finish parts from high demanding areas.
This will be predominantly SLA, but PU/SLS will also be required on occasion.
Full time permanent role working 6.30am – 2.30pm Monday to Friday
£9.55 per hour
Please email your CV to andrew.penrith@first-base.co.uk or call 01453 755330