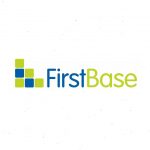 First Base Employment Limited
Reports to
Warehouse and Logistics Manager
The Role
Responsible for the operation of a section within the Warehouse function. Hands on, Supporting the Management Team with the day-to-day operation of the warehouse, responsible for a group of operators and ensuring an efficient warehouse operation in achieving business targets. Provide line management to the team 4 people at present, coordinate their workloads, provide support to ensure that the team delivers, monitor any issues, and ensure production targets and quality standards are met to meet the customer's requirements.
Health and Safety
Ensure all handling equipment is in good working order and that daily checks are carried out and documented, report any issues.
Ensure correct PPE is worn at all times
Report any damages immediately
Ensure that there is always a good stock of pallets for inbound and outbound, as well as packaging materials
Carry out regular stock checks and report any issues.
Person
Organised, methodical, structured, well mannered
Performs well under pressure
Quick to adapt to changing workload
Able to work with WMS packages
Hold reach truck/counterbalance license
3 years experience in running a team
Hours
Full Time 7.5 hours per day = ½ hour lunch on a flexible basis between 07.00 to 15.00, 08.00 to 16.00 or 09.00 to 17.00 Monday to Friday
Salary £24,000
Benefits: Pension, Perkbox, 20 days holiday
To apply for this role please forward your CV to andrew.penrith@first-base.co.uk or call 01453 755330