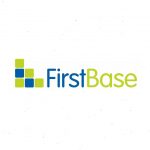 First Base Employment Limited
Warehouse Assistant
Immediate requirement for a Stores & Warehouse Assistant to work for a unique business that offer specialist services to clients throughout the UK and overseas.
The successful applicant will work as part of a small team to enable to the business to achieve is objectives.
Duties to include:
Receiving incoming goods
Storage of goods in to correct locations
Logging information on to systems and handling paperwork
Assisting with despatch
Packing and labelling outgoing orders
Managing ebay and online orders
Stocktaking, counting and stock organisation.
Interested candidates should be:
Computer literate
Numerate and literate
Highly organised and self motivated
Physically able to lift up to 25kg
Have previous experience in a stores or warehouse environment
This is a full time, permanent role.
Working hours of 8.00am – 6.00pm Monday to Thursday
To apply for the role please send your CV to andrew.penrith@first-base.co.uk or call 01453 755330