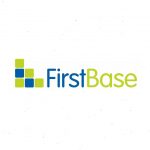 First Base Employment Limited
Our Client based in Stroud are currently seeking a reliable and hardworking individual to join their warehouse team.
Please note that due to location it is vital that you can drive and have your own transport – free parking is available on site.
This role is a busy and physically demanding, where you will be on your feet all day moving and lifting stock to ensure targets and deadlines are met.
Duties and responsibilities:
– Booking in deliveries and transferring stock.
– Loading and unloading delivery vehicles either manually or using a forklift.
– Quality checks.
– Undertake other ad hoc duties as requested.
If you are interested in this role please get in contact with us to have the best opportunity securing a role.