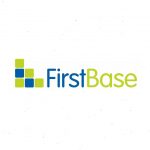 First Base Employment Limited
We are looking for a Warehouse Tech to join our team, there will be lots of potential to learn exciting new skills in a dynamic and stimulating environment.
The warehouse technician role is broad ranging and involves handling, transportation and storage of a variety of different items.
Key Areas of responsibility include:
Careful loading, transportation and unloading of delicate goods.
Confident driving capability around Gloucestershire and Central London, European driving experience is also a bonus.
Reporting into the Warehouse Manager and working closely with management, you will play a key part in the day-to-day smooth running of the warehouse including undertaking stock checks.
The candidate will be proactive and have a flexible approach to work, along with diverse practical skills and experience in driving to new locations.
Skills and requirements:
Must have a clean and full driving licence.
Forklift truck license an advantage but a willingness to gain a license is key.
Experience of operating and using a wide range of tools and machinery would be advantageous.
Computer literacy and knowledgeable in all Microsoft Office packages along with Photoshop, Illustrator and InDesign is desirable.
Full time, permanent role working Monday to Friday
£22,000 per annum
If you would like to be considered for this position please email your CV to zoey.bunn@first-base.co.uk or call Zoey on 01453 755330.
Just at the moment, we are seeing a massive upturn in applications. Please be aware that more than ever we are needing to shortlist heavily and that it may not be possible for us to come back to you if your details do not match the needs of our client on this vacancy.
*First Base Employment is acting as a recruitment agency in relation to this vacancy. We pride ourselves on delivering excellent service to both clients and candidates and building our business through personal recommendations.