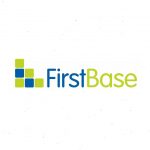 First Base Employment Limited
We are looking for 4 individuals to work for our client based in Chalford.
This requirement starts on Monday 5th October and is predicted to last for 4 weeks. Working hours 5.30 PM to 9.30 PM, Monday to Friday.
Duties include light assembly, packing, picking and basic machine operating.
Due to the hours worked and the location of our client you must have own means of transport.
£8.73 per hour
If you are interested please give us a call ASAP on 01453 755 330 (option 1) or email industrial@first-base.co.uk