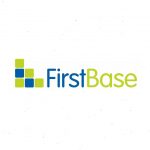 First Base Employment Limited
Trainee Sewing Machinist
This is a truly unique opportunity has arisen for a number of Candidates looking for a training opportunity working within a well-established company with an international customer base.
The role will involve
Your role upon completion of training will be to assemble a wide variety of products, mostly by sewing, by working to drawings and following set processes. Once trained and fully competent, you will be actively involved with and responsible for the full process from cutting set patterns from raw material right through to correct packing and labelling of product. You will generally work on small batches of product and so the work will be quite varied and full training will be given.
Skills and Experience required:
Due to this role being a trainee position experience is not essential but the suitable candidate will be honest, trustworthy, reliable and dedicated with a sense of pride in their work. You must also be able to read and write, be confident with numbers and it is also necessary to be computer literate.
Full time, permanent position.
4 day working week: Monday-Thursday. 8.00am – 6:00pm
Hourly rate of pay : £9.50 per hour
To apply or for more information, please call 01453 755330 or email CV to andrew.penrith@first-base.co.uk