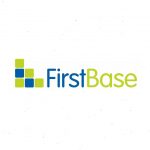 First Base Employment Limited
Main Purpose of Role
To pack profile, identifying quality problems and highlighting to the Shift Leader. Undertakes a range of quality testing. To learn how to extrude profile to the required quality and safety standards on a small number of extruders.
Responsibilities
To pack profile to agreed packing standards
To identify quality problems, highlighting quality concerns immediately to the Shift Leader. To undertake a range of quality tests in line with agreed procedures.
To prepare an extruder to run, ensuring all relevant materials and equipment are available and the extruder is started in line with agreed procedures, and pre-start checks are completed.
To start and run an extruder in line with agreed procedures, ensuring minimal scrap and that profile is produced to agreed quality standards.
Undertakes tool changes with minimal supervision.
To record accurately and timely all production and quality information required.
To ensure all safety and housekeeping standards are adhered to.
To undertake the training required to progress from a Trainee Operator to Operator, demonstrating successful completion of the required modules within agreed timeframes.
Skills/Knowledge
Previous production experience, ideally in a shift-based environment
Mechanical aptitude is desirable
Demonstrates a drive for continuous learning and has the aptitude to learn
Demonstrates strong focus on safety and housekeeping in all activities
Team player, with ability to communicate at all levels
Attention to detail, accurate and numerical
Reliable and punctual
This is a permanent opportunity – hourly rate starting at £9.00
12 hour rotating shifts 07.00 – 19.00 and 19.00 to 07.00
To apply please send your CV to engineering@first-base.co.uk or call 01453 755330