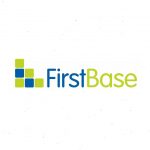 First Base Employment Limited
Trainee Escape Systems Technician
Working as part of the highly skilled team, the Trainee Technician will be responsible for undertaking inspection & scheduled maintenance work, repair and testing of a wide range of personal survival equipment/aircraft safety equipment. The position will be fully supported with in-house and external training in Survival Equipment.
A specialist hands-on role, the trainee will have the opportunity to work with all aspects of the business servicing & maintaining lifesaving equipment and components such as ejection seats, parachutes, liferafts, lifejackets and aircrew equipment and for both the military and civilian sectors. This will take place at scheduled intervals to approved requirements and industry standards. This is a great opportunity to develop a new range of skills in mechanical and electrical principles and a great career ahead.
You will be:
Developing wide-ranging fundamentals in engineering
Working with a safe selection and use of mechanical tools
Reading & interpreting engineering data & drawings
Survival equipment function checks & fault diagnosis
Understand the importance of operating procedures for survival equipment
Main Duties & Responsibilities
Working to generating and maintain high standards of workmanship and trade skills in accordance with the Quality Assurance requirements of the Company's Quality
Management System:
Servicing & maintaining survival equipment to company/OEM manuals & guidelines.
Performing scheduled maintenance and safety policies on all aspects of the escape system.
Disassembly, testing & fault finding of survival equipment/escape systems.
Repair & replace of components.
Performing operational and functional tests of equipment.
Repair & replace of components.
Requirements
Good GCSE standard of education.
An interest of working in an engineering capacity.
Responsible team player; able to work and interact within the team and independently.
Highly organised with a methodical approach to your work
Adaptable and acceptance of change
Safety conscious
Good attention to detail
Strong & committed work ethic
Service orientated & safety minded approach
Please note this can be a very physically demanding position. Manual handling will form a large portion of your day-to-day role.
Permanent full time opportunity
38 hours per week 8.00am – 6.00pm Monday to Thursday (No Fridays)
£18,000 – £22,000 per annum dependent on experience
You may be required, at times to travel or work from alternative sites in the UK and overseas
To apply for the role please send your CV and covering letter to andrew.penrith@first-base.co.uk