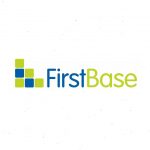 First Base Employment Limited
Toolmaker – Stroud
Our client is a highly respected high-volume manufacturer of deep drawn metal pressings and high-speed stampings, supplied globally.
Due to growth and development the following vacancy for a Toolmaker has become available:
Fully experienced toolmakers are required to join their existing team.
The suitable applicant would ideally have experience of working within the press working industry with a full understanding of press tool making and the tool-room equipment used.
Responsibilities of the successful applicant will include the manufacture of in-house designed tooling, along with the repair and modification of existing tooling.
An ability to read engineering drawings and to work within specified tolerances is essential
All applicants should have experience of working in a press-working environment and be able to demonstrate a full understanding of processes and techniques used within the press-working industry.
Suitable personnel would be experienced and motivated self-starters, capable of working with the minimum of supervision and be able to communicate and integrate effectively with the existing teams.
All employees will, after a trial period, receive;
Highly competitive salary, £30,000 – £35,000 per annum
Sick pay in accordance with the Company scheme
Membership of the company pension scheme
33 days holiday per annum (including bank holidays).
Please telephone 01453 755330 or contact andrew.penrith@first-base.co.uk