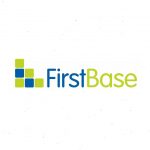 First Base Employment Limited
The best time for new beginnings is now, are you looking for a role that allows you to make a difference in someone's life?
You will be supporting boys and girls between the ages of 16-22 with Autism, PDA and Learning Difficulties. If you enjoy a hands on, practical life then this is certainly the role for you. Supporting the children with activities and learning outside of the 4 walls of a classroom is a vital part of therapeutic day to day life. Join the dedicated team in this stable, secure and supportive environment, in which the children can develop the skills and confidence necessary to help them fulfil their potential.
Within this stunning countryside residential service there is certainly more to life than classrooms, computers and homework. The children have the opportunity to learn outside of the 4 white walls of a classroom and learning through doing in activities such as gardening and woodwork.
Benefits of working with the client:
– A genuinely out comes focused service, That have a fantastic track record of providing outcomes for the people they support
– Provide Holistic support
– Every day will be different and involve you engaging in different activities
– Opportunity to progress and grow within the organisation
– You will be fully trained in the following: safeguarding, health & safety, emotional resilience, mental health, MAPA to name a few. You will also be required to attend other key and development training sessions which may be outside of your usual working hours.
Job responsibilities will include:
– Engaging with people from all walks of life on a daily basis out in the community and in the homes to support them to gain independence
– Providing emotional support
– Being emotionally resilient
– Understanding and knowledge of safeguarding processes
– Keeping record of support and writing care plans
– Focusing on positive outcomes for the people you support
– De-escalating challenging behaviour
– Working in a team
– 1-2 Sleep shifts a week paid at £78.48, working 2 weekends a month
If you are interested in finding out more about the role please get in touch with Beth on 07990004996 or email beth.mucci@first-base.co.uk