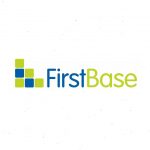 First Base Employment Limited
Temporary Credit Controller
Location: Mitcheldean
Salary: £20,000 pro rata
Hours: 9am – 5pm
Key Responsibilities:
Manage client accounts and provide responses to additional communication received by those clients.
Manage payments that are received daily by applying correctly to the client account the payment is intended for and dealing with erroneous payments received as appropriate.
Manage the inbox that is used for payment confirmation and apply remittances received appropriately.
Update all in house systems with timeline of events and clear, meaningful comments ( relating to both verbal and written communications ) – archive all letters and emails for future reference.
Collect overdue debt promptly.
Raise debtors payments and action once authorised and when necessary.
Action the overdue credit control process, chase procedure letters
Monitor and manage disputed invoices with the aim to resolving promptly to reduce negative impact with company partners.
Assist with the day to day Operations and functions required for the team to perform their duties in its entirety.
Assist with report production as per requirements.
Liaise with Partners to request transfer of client funds.
Observe and adhere to company Brand Values.
Key Skills:
Full and complete understanding of a all Credit Control processes.
Ability to communicate well with own team and throughout organisation.
Take ownership of resolving issues.
Work well under pressure and tight deadlines.
Accuracy and attention to detail.
Drive and tenacity to deliver excellent standards and customer service.
If you would like to be considered for this position please email your CV to zoey.bunn@first-base.co.uk or call Zoey on 01453 755330.
Just at the moment, we are seeing a massive upturn in applications. Please be aware that more than ever we are needing to shortlist heavily and that it may not be possible for us to come back to you if your details do not match the needs of our client on this vacancy.
*First Base Employment is acting as a recruitment agency in relation to this vacancy. We pride ourselves on delivering excellent service to both clients and candidates and building our business through personal recommendations.
*Do you know someone for this role? Refer a friend and earn high-street vouchers (Terms & conditions apply).
*Why not check all our latest vacancies here https://first-base.co.uk/current-jobs