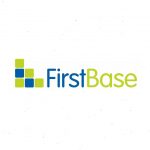 First Base Employment Limited
Technician – Stroud
We are looking for an excellent technician to join our busy studio in Dudbridge.
The Role:
This is broad ranging role and involves the handling, assembly and packing of art works, including sculptures, cabinets and tanks, within the studio.
Reporting into the Studio Manager and working closely with management, you will play a key part in the day-to-day smooth running of the studio.
While the primary focus of the role is 3D art works, this role may be required to assist and support other areas of the company.
The Person:
The candidate will be proactive and have a flexible approach to work, along with diverse practical skills and experience in moving, handling, installing and storing artwork.
Experience of operating and using a wide range of tools and machinery would be advantageous, along with experience of condition reporting and framing.
Computer literacy and knowledgeable in all Microsoft Office packages along with Photoshop, Illustrator and InDesign is desirable.
Must have a clean and full driving license.
Forklift truck license an advantage.
This is an exciting opportunity for the right person and if you would like to be considered please send a CV and cover letter, explaining why you are a good fit for the role.
Please apply to andrew.penrith@first-base.co.uk or call 01453 755330