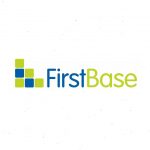 First Base Employment Limited
The Composites Business Development Manager will work closely with the General Manager to focus on the growth and success of the specialised composites section which is at the cutting edge of composites manufacturing in Europe and beyond. As part of this innovative and successful team the new person will be driven, motivated and have a keen knowledge of the composite industry.
Develop and increase the composites sales portfolio.
Support the rapidly growing composites business with activities in agreed market sectors & others as appropriate.
Create significant opportunities to expand the composites business.
Creation of quotes and commercial offers.
Using CAD viewer software package to analyse customer data.
To meet and/or exceed sales budget (annual and monthly)
Contribute to identification of new technologies for composite process.
Work with Marketing for the creation, management and delivery of promotional literature, sales information, and trade exhibition dates.
Develop strategy for sales growth in existing and new market sectors.
Gather and feedback to the business important market information on customer, competitor plans and activities.
Feedback customer response into manufacturing process for continual development.
Essential qualities
Drive to succeed complimented by high levels of energy and determination.
Previous B2B sales experience within the composite market environment.
Able to build strong relationships at customers with both commercial and technical people at all levels.
Sound commercial judgement with strong negotiating skills, contracts, pricing etc. with major customers.
Have a thorough understanding of the composite / polymer industry and have good connections within the industry.
A team ethos – willing to support others and work closely with other functions to ensure a successful outcome
Good communication skills at all levels combined with an open personality and desire to share knowledge.
Working knowledge of the Microsoft Office Suite.
Excellent written and verbal communication.
A full UK driving license
Desireable skills
A good level of computer literacy.
Working knowledge of Catia V5 cad modelling software.
Previous experience in machining and manufacturing.
Previous experience in tooling
Full time, permanent role
Salary £50,000, car, laptop, phone
Please forward your CV to andrew.penrith@first-base.co.uk