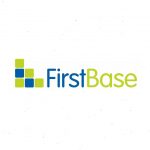 First Base Employment Limited
Systems Analyst
Location: Gloucester
Salary: £42,000 circa
Hours: Full time Monday to Friday
Key Responsibilities:
Problem solving and troubleshooting to solve an organisation's challenges.
Liaise extensively with internal clients
Analyse existing systems and usage
Translating client requirements into specific project briefs
Identify potential solutions and assess them for both technical and business suitability
Working closely with colleagues, developers, testers and a variety of end users to ensure technical compatibility and user satisfaction
Oversee implementation of new systems including data migration
Support users on change control and system updates
Liaise with external IT systems providers
Main point of contact to solve Sage 200 queries / systems and data requirements. This includes interactions with Eureka (support provider for Sage 200)
Main conduit between Dutypoint and IFS system implementation partners Cedar Bay
Owner of data integrity for the company ERP (Sage or IFS)
Key Skills:
Outstanding analytical, innovation and problem-solving skills
Solid verbal and written communication skills to explain complex concepts to non-technical people
Strong leadership and project management skills to drive the completion of projects
Excellent organisation skills, while being flexible enough to adapt to changing circumstances
The ability to collaborate with others
A thorough understanding of computer applications and systems – SQL and Sage 200 are prerequisites; IFS knowledge is advantageous
The ability to perform well under pressure
If you would like to be considered for this position please email your CV to zoey.bunn@first-base.co.uk or call Zoey on 01453 755330.
Just at the moment, we are seeing a massive upturn in applications. Please be aware that more than ever we are needing to shortlist heavily and that it may not be possible for us to come back to you if your details do not match the needs of our client on this vacancy.
*First Base Employment is acting as a recruitment agency in relation to this vacancy. We pride ourselves on delivering excellent service to both clients and candidates and building our business through personal recommendations.