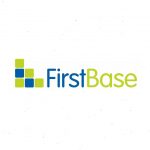 First Base Employment Limited
Are you looking for a role where you can impact vulnerable people's lives positively? We are looking for individuals who are wanting to take an active role in helping people gain independence!
Join this dedicated team supporting women and men with Autism and Learning Difficulties to live their best and most independent lives. You will be working within a residential service or a semi-independent living setting. You will be supporting activities of daily living, outings in the communities, and encouraging independence! Get involved in helping with allotments and other outdoor activities
Experience with learning disabilities in a residential setting is preferred but someone with a true passion for care will also be considered. You will be responsible for keeping a positive and proactive approach to progressing the clients in their day to day activities and achievements. Help people to establish and understand their own unique identities, working with them to learn what they truly enjoy doing and getting in touch with their personality using dignity and freedom of choice.
Benefits of role:
Competitive salary and excellent chance of progression
In depth, specific induction and training, focused on the people you will be supporting
Positive and dedicated team to support you when needed
Progression encouraged and qualifications included
Role Responsibilities:
Working with women and men with in their own semi-independent homes
Creating an individual and person-centred care and environment
Taking part in activities such as football, cinema visits, swimming, bowling and much more
During Covid-19 it is important to be imaginative and creative with activities
Assisting and encouraging to complete domestic duties e.g. cleaning, washing and cooking
Encouraging their social interactions within the community and people around them
Accurate and objective record keeping and updating care plans
To liaise with family, doctors and other health care professionals
Promotion of the person's own personality, dignity and freedom of choice
Role Requirements:
Understanding of safeguarding is key to this role
Able to work flexibly to a rota, 1 sleep in per week is required
Experience in similar setting preferred
Experience of challenging behaviour would be beneficial to this role
Understanding and passion of learning difficulties
If you are interested in finding out more about the role please get in touch with Beth on 07990004996 or email beth.mucci@first-base.co.uk