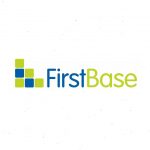 First Base Employment Limited
Are you looking to join a market leading accountancy practice that can offer a great working environment, and the opportunity to develop your career? Then look no further as we are currently looking for a Strategic VAT Advisor to join one of our long-standing clients based in Cheltenham.
Purpose
To assist CRM's providing a high-quality book-keeping and VAT service.

Accountabilities & Deliverables
Plan and coordinate workflow with clients and colleagues to meet deadlines for book-keeping and VAT.
Plan and implement specialist projects in the service line (e.g. MTD, Outsourcing, Digitising WP, Acquisition Migration, Client Acquisition)
Coach and supervise junior members of staff
Contact clients to obtain records and deal with queries.
Assist with processing and preparation of VAT returns as necessary
Ensure Bank, Sales and Purchase ledgers are reconciled
Review VAT Returns prepared by junior staff and clients.
Prepare a list of matters to be resolved to complete assignments.
Present draft documents for client meetings with Client Director / Partner.
Demonstrate detailed knowledge of book-keeping and VAT in common situations including Flat Rate, S/H Goods scheme, Reverse Charge, PVA.
Identify, research and resolve technical issues.
Identify specialist areas of technical knowledge for future development.
Comply with Firm's CPD requirements.
Identify VAT planning and opportunities to improve book-keeping and reporting processes for clients.
Develop specialist knowledge and assist colleagues in these areas.
Identify future projects to ensure department develops continually
Assist with business development and client acquisition
Key Measures
Accurate VAT Returns prepared within set budgets and timescales.
Achievement of KPI's.
Achievement of accountabilities and deliverables as outlined in job description.
Achievement of personal performance objectives as agreed at PDR meetings.
Key Relationships
Client Relationship Managers
Peers
Trainees
Clients

Skills, Knowledge & Behaviours
Open to continual learning.
Application of technical learning.
Working with and respecting others.
Advanced knowledge and understanding of the Firms' policies and quality standards.
Advanced knowledge and understanding of financial and tax matters.
Advanced knowledge and understanding of the Practise software, primarily IRIS.
Advanced IT skills across the various accounting and cloud based software in use by the firm.
Excellent communication and numeracy skills
Excellent problem and project management skills
If you would like to be considered for this position please email your CV to lilly.organ@first-base.co.uk or call Lilly on 01453 755330 (option 2).
Just at the moment, we are seeing a massive upturn in applications. Please be aware that more than ever we are needing to shortlist heavily and that it may not be possible for us to come back to you if your details do not match the needs of our client on this vacancy.
*First Base Employment is acting as a recruitment agency in relation to this vacancy. We pride ourselves on delivering excellent service to both clients and candidates and building our business through personal recommendations.
*Do you know someone for this role? Refer a friend and earn high-street vouchers (Terms & conditions apply).
*Why not check all our latest vacancies here https://first-base.co.uk/current-jobs