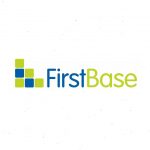 First Base Employment Limited
An exciting opportunity has arisen to join a market leading manufacturing company based in Gloucestershire. They require a Stores Person whose role will be to control all receipt, issues and maintain control of all stores related tasks safely.
Responsibilities
The ideal candidate will be responsible for, but no limited too:
Responsible for stock control within the stores.
Carry out receipt and issues for goods going into & out of the stores.
Cutting of stock materials.
Ensure that all goods are booked in accurately and transferred and kitted as required within defined timeframes.
Maintain material traceability as stated in the Quality system.
Perpetual inventory measurements and stock adjustments as required.
Goods in visual inspection to ensure materials are free of defects or damage.
Identification of stock shortages.
Correctly kitting works order components and materials.
Entering information into MRP system.
Preparing documents as required in line with the company processes, including goods received notes, route cards and non-conformance reports.
Using a FLT to unload deliveries and move stock.
Operating overhead crane as required.
Ensure excellent house-keeping standards are maintained throughout the stores area.
Packing and inspection when required (cross training can be provided).
Responsible for the local compliance with the Integrated Management system (IMS).
Preform any other duties as reasonably necessary by the company.
Education and/or Experience:
At least 1 year stores experience is essential, ideally within a mechanical engineering environment. Must have FLT License and experience operating over head crane.
This is a full time, permanent role: Salary from £22,000 – £24,000 depending on experience.
Please send your CV to Jonathan.Savage@first-base.co.uk