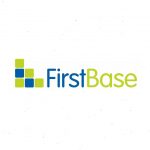 First Base Employment Limited
Solderer / Crimper / Assembler – Stonehouse
An opportunity has arisen for an experienced Production Operator / Solderer / Crimper Assembler to work for a Stonehouse based engineering company.
Interested candidates will have previous experience in a similar role and will be able to demonstrate excellent hand soldering, hand and machine crimping skills as this will form a large part of the role.
Other duties will include crimping (both hand and machine crimping), cable cutting and wire stripping and heat shrinking.
Candidates need to be dexterous and have an eye for quality.
This is an excellent opportunity to work in a clean and modern manufacturing environment that offers a variety of work.
Temporary – Permanent vacancy
£10.00 per hour starting rate with an increase after 12 weeks
Should candidates be invited for an interview, a soldering competency test will form part of the interview.
Please email your CV to andrew.penrith@first-base.co.uk