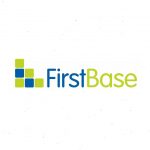 First Base Employment Limited
Solderer – Stonehouse
Objective
Responsible for the soldering or hand assembly of PCB assemblies to company and customer defined specification.
Responsibilities
Soldering/hand assembly of PCB assemblies, following documented procedures and using equipment provided to defined workmanship standards

Immediate reporting of shortages on shop floor orders to supervision.

Feedback of problems with production equipment, production processes and product quality as appropriate and immediate reporting of faulty equipment to supervision

Ensuring production equipment used is within calibration and safety test dates where required.

Accurate recording of pass/fault info on tracking database or paper records in accordance with procedures.

Counting and stock checking material in stock.

The handling of all goods in accordance with standard practice including ESD, Moisture sensitivity and shelf life procedures.

Any other activities assigned by supervision/management that are relevant to the job function.
Requirements
Previous soldering experience desirable.

Previous hand assembly experience desirable.

Experience in component recognition desirable.

Previous experience of electronics manufacturing desirable.

Good communication skills.
Full time role working 7.00am – 3.45pm Monday to Thursday, 7.00am – 11.30am Friday
Hourly rate will be dependent on candidate skills and experience
Temporary role for 2-3 months
Please email your CV to industrial@first-base.co.uk for immediate consideration.