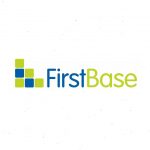 First Base Employment Limited
Service Desk Technician
Have you got the technical ability and customer care skills to be the first port of call for clients reporting faults? Do you have a keen interest in IT and Technology? You will need to excel at remote troubleshooting and providing a first line fix where possible.
Location: Stroud, Gloucestershire
Hours of Work: Full time Monday to Friday
Salary: £20,000 – £25,000 per annum
Key Responsibilities:
• Being the first point of contact for clients reporting faults and queries in relation to orders
• Handling incoming customer calls, recording their details and managing requests
• Performing remote troubleshooting through diagnostic techniques and relevant questions and providing a First Line Fix where possible
• Working closely with 2nd Line Support team where necessary
• Providing regular updates to customers on the status of reported faults and escalating where appropriate.
• Ensuring that good communication is maintained with Customers, Suppliers, Account Managers and Engineers
• 3rd Party Supplier Management
Key Skills:
• Problem solver able to resolve issues in a timely and accurate manner.
• Good active listening skills
• Fantastic communication skills both written and verbal
• A basic understanding of computer systems, mobile devices and other technology products
• Strong time management, multi-tasking and organisational skills
• Process driven
• Team Player
If you would like to be considered for this position please email your CV to lilly.organ@first-base.co.uk or call Lilly on 01453 755330.
Just at the moment, we are seeing a massive upturn in applications. Please be aware that more than ever we are needing to shortlist heavily and that it may not be possible for us to come back to you if your details do not match the needs of our client on this vacancy.
*First Base Employment is acting as a recruitment agency in relation to this vacancy. We pride ourselves on delivering excellent service to both clients and candidates and building our business through personal recommendations.
*As a temporary worker with First Base Employment you'll become a valued member of our team. You'll gain access to your own personal Engagement App from the first day you get paid, packed full of money saving offers and 24/7 health, support and advice.
*Do you know someone for this role? Refer a friend and earn high-street vouchers (Terms & conditions apply).
*Why not check all our latest vacancies here https://first-base.co.uk/current-jobs