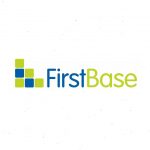 First Base Employment Limited
Service Desk Technician (1st Line)
Have you an interest in cutting edge technology; know your LAN from your WAN and can navigate the best routes between connections, firewalls and the Cloud? Have you got the technical ability and customer care skills to be the first port of call for clients reporting faults? You will need to excel at remote troubleshooting and providing a 1st line fix where possible.
Location: Stonehouse, Gloucestershire
Hours of Work: 8.30am – 5pm Monday to Friday
Salary: £18,500 – £22,500
Key Responsibilities / Accountabilities:
• Being a 1st port of call for clients reporting faults and queries in relation to orders
• Handling incoming customer calls, recording their details and managing their requests
• Performing remote troubleshooting through diagnostic techniques and relevant questions
• Providing a 1st Line Fix where possible
• Working closely with 2nd Line Support team where necessary
• Providing regular updates to customers on the status of reported faults and escalating to the Operations Manager where appropriate.
• To log all faults, programming requests and queries on the Company CRM ensuring that full details are included
• To co-ordinate/project manage jobs passed to the Service Desk from the Sales Team ensuring that good communication is maintained with Customers, Suppliers, Account Managers and Engineers
• Keeping the Company CRM regularly updated with notes on the progress of all faults/orders
• 3rd Party Supplier Management
Essential Criteria
• Good basic understanding of computer systems, mobile devices and other technology products
• Ability to investigate and use logical thinking to diagnose customer faults/issues
• Strong time management, multi-tasking and organisational skills
• Process driven worker
• Team Player
• Problem solver able to resolve issues in a timely and accurate manner.
• Good active listening skills
• Clear and polite telephone speaking manner
• Customer-oriented and cool-tempered
• Excellent Letter writing skills (email)
If this position is of interest to you, please send your CV to lilly.chappell@first-base.co.uk or call 01453 755330 as soon as possible.