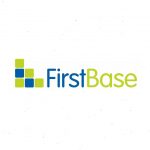 First Base Employment Limited
Scheduler / Planner – Logistics, Gloucester
The Scheduler / Planner role coordinates and expedites the flow of work and materials within, or between, Departments according to daily and weekly production schedules. Duties include reviewing and distributing production and shipment schedules; conferring with department supervisors to determine progress of work and completion dates; inventory levels, resolving stock variances and problem solving. Interaction with both Customer and Supplier is also a key element
Customer / Supplier interface

Receipt & Processing of Customer Schedules

Issue of Supplier Schedules / Call Offs

Coordinate Sub-Contract requirements to meet stock profile requirements.

Organise & confirm external transport arrangement.

Creates Production schedule and prioritises job-orders for production optimization.

Maintains the production schedule and other reports as required.

Progress daily production requirements to achieve Customer expectation

Analyse and prepare documents needed for production.

Issue & Control of labels

Complete status reports for production progress.

Prepare Customer Shipping Plans

Interacts with shop floor management on a daily basis to resolve issues regarding manufacturing concerns

Support stock control / accuracy requirements

May be asked to perform other duties at a lower level or higher level of proficiency.
Essential skills and experience
Experience in a manufacturing environment preferred.

Good level of Microsoft Office products; strong Excel and computer skills.

Good organizational and communication skills.

Detail-oriented, ability to multi-task and prioritize tasks with strict deadlines.

Good customer service/phone skills and flexibility for handling a wide range of activities.

Using logic and reasoning to identify solutions to problems.

High level of accuracy in work preparation.

Demonstrate personal time management skills.
Hours and package details
Monday to Thursday 08.00 to 16.30
Friday 08.00 to 15.30
Package Competitive salary offered for the right candidate.
37.5 hour week – Monday to Friday
Paid overtime
Uniform supplied
Free Parking
25 days holiday per annum + 8 bank holidays
To apply please send your CV to andrew.penrith@first-base.co.uk or call 01453 755330