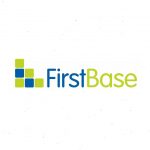 First Base Employment Limited
Sales Support Administrator
Location: Cirencester
Hours: Monday to Friday 8:30am-5:00pm
Salary: £25,000- £28,000 per annum
Key Responsibilities:
Be the main point of contact within the sales team.
Schedule meetings for the sales team.
Participate in sales outreach and event activities.
Support the team in the sales process to ensure a professional and timely response.
Run weekly/monthly reports from CRM system for executive team.
Be first-line responder to verify type of enquiry, customer details and obtaining other applicable information.
Co-ordinate events organised by the sales department from time to time.
Compile and send quotations and tender returns.
Organising accommodation for sales team.
Set up meetings and take minutes i.e. sales handover meetings/customer meetings.
Compile sales handover documentation.
Maintain departmental information i.e. enquiry log, order intake, expenditure records, CRM system etc.
Answering telephone, reception rota, taking messages.
Archiving and filing of department emails and correspondence.
Destroying archived files at end of storage period.
Key Skills:
Highly organised.
Appetite for multi-tasking.
Emotional resilience.
Team player, fast learner with inter department skills.
Confident with ability to use own initiative and problem solve effectively.
Excellent communication skills at all levels, via telephone and emails.
Experienced with MS Office to intermediate level.
Sales or business administration.
Previous sales or marketing experience.
Familiarity with engineering/manufacturing workplace.
If you would like to be considered for this position please email your CV to lilly.organ@first-base.co.uk or call Lilly on 01453 755330.
Just at the moment, we are seeing a massive upturn in applications. Please be aware that more than ever we are needing to shortlist heavily and that it may not be possible for us to come back to you if your details do not match the needs of our client on this vacancy.
*First Base Employment is acting as a recruitment agency in relation to this vacancy. We pride ourselves on delivering excellent service to both clients and candidates and building our business through personal recommendations.
*Do you know someone for this role? Refer a friend and earn high-street vouchers (Terms & conditions apply).
*Why not check all our latest vacancies here https://first-base.co.uk/current-jobs