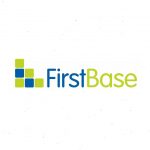 First Base Employment Limited
Refinishing Technician
Location: Basildon
Hours: Full time – Monday-Thursday 07:30-16:30 and Friday 07:30-13:45
Salary: £9.50 / £9.70 per hour
Key responsibilities:
Understanding Health & Safety in the workplace and in line with company policy.
Understanding who is responsible for Health & Safety within the department and who to report any concerns to.
Ability to read and understand work instructions issued for current parts and where these are located.
Understand internal documentation for daily tasks, inspections sheets holiday/sickness forms.
Understand how to handle painted parts with due care and attention.
Knowledge of materials available to assist in polishing.
Skilled in all aspects required for polishing any faults found in painted surfaces.
Understanding of customer standards and inspection processes required.
Understanding of internal inspection processes best suited to the business.
Understanding of internal quarantine processes when parts are defective and the route for defective parts and their storage.
Uphold all polices in relation to health, Safety and Welfare.
Key Skills:
Experience in a similar role.
Strong problem-solving abilities, attention to detail and reliability.
Proactive and innovative.
To work effectively on your own and as part of a team, with a positive 'can-do' attitude.
The ability to prioritise workload.
The ability to work well and accurately in a time-constrained and pressured environment.
If you would like to be considered for this position please email your CV to zoey.bunn@first-base.co.uk or call Zoey on 01453 755330.
Just at the moment, we are seeing a massive upturn in applications. Please be aware that more than ever we are needing to shortlist heavily and that it may not be possible for us to come back to you if your details do not match the needs of our client on this vacancy.
*First Base Employment is acting as a recruitment agency in relation to this vacancy. We pride ourselves on delivering excellent service to both clients and candidates and building our business through personal recommendations.