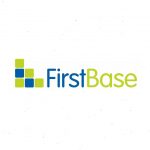 First Base Employment Limited
Main Purpose of Role
To ensure all scrap product is granulated in the correct manner.
Responsibilities
Responsible for the granulation of scrap material ensuring the quality and purity of the material.
Operating the machinery in accordance with manual handling procedures.
Ensure housekeeping is kept to a high standard at all times.
Obey all company safety regulations.
Experience required
Previous experience in a manufacturing environment.
High degree of safety awareness.
Forklift truck operation.
Good written and verbal communication skills.
This is a full-time role on a temporary to permanent basis.
Hours are 07.00 to 19.00 and 19.00 to 07.00 rotating weekly
£9.00 per hour
To apply please send your CV to industrial@first-base.co.uk or call 01453 755330