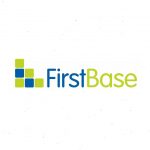 First Base Employment Limited
Our manufacturing client is a market leading developer and manufacturer of complex aerospace, medical, marine, oilfield and space exploration engineered products.
Due to continued expansion a vacancy has arisen for a Quality Inspector. The main function of the role will be maintaining the Quality Management System Inspection / Quality Duties and Inspection/QMS Maintenance duties.
Requirements
The successful applicant will have a full understanding of the requirements of the AS9100 Standard.
Ability to follow works order and/or verbal instructions in order to fulfil customers' manufacturing requirements.
This entails ability to analyze drawing/specification requirements, to plan own work methods, understand, predict and avoid potential pitfalls during the manufacturing process and finally to be able to identify and draw to managements' attention any non-conformance, potential improvements, or discrepancies (as appropriate).
The ability to perform the inspection of product to Works Order/Drawing requirement.
Responsibilities
Maintaining the Company Quality Management System.
Conducting Internal Audits in line with the Audit Schedule
Freedom to resolve matters pertaining to Quality throughout the Organization.
Carry out all normal Inspection /Quality duties
Monitor/Patrol Stamping of Works Orders by Operators
Maintaining MRP System reference clearing operations
Liaison between Project Managers/Shop Floor with drawing / layout queries
Control sub-contract works where possible.
Progressing Work
Raising Delivery paperwork
Monitor/Patrol ISO 9001:2000 & AS9100 requirements