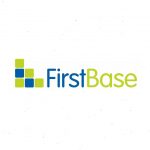 First Base Employment Limited
QUALITY ENGINEER
They are world Leaders in the design, manufacture and production of skid mounted rotary compressors for the oil and gas industry. They are an OEM engineering site where they design, manufacture, and build packaged systems
The company is proud to be a family business and work as a team so all of their employees feel a sense of inclusion, support and belonging. If you are customer focussed, solutions orientated and strive for excellence then you could be just what the business is looking for.
Your role will be to contribute to the internal quality, supplier quality, customer quality as well as regulatory and compliance activities. You will come from an engineering background, with a lot of passion for quality and process improvements.
The ideal candidate will have a HNC/HND in Quality, Engineering or equivalent. You will also need a good understanding of ISO9001 and requirements of API, ATEX, IECex and weld procedures.
The main responsibilities of the role are:
Working closely with interfacing departments on process validation, control, and procedural improvements.
Ensuring project level compliances are met and adhered to.
Investigating quality issues, understanding component interaction, driving to root cause and implementing corrective actions.
Working with suppliers and internal departments to improve the overall end to end process.
Managing the calibration of instruments used in manufacture, validation, & inspection.
Conducting risk assessments.
Developing protocols for inspection and evaluation of data.
Advising and training colleagues on aspects of quality management.
Internal auditing/preparing reports to evaluate effectiveness of quality systems.
Providing support for customers in terms of complaint handling, customer returns and ongoing quality support.
For this role you will need strong analytical and problem-solving skills and be capable of producing comprehensive technical reports.