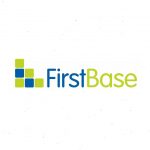 First Base Employment Limited
Quality Engineer
This key role is to support off site manufacturing with customers, sub-contractors and suppliers in the Far East. The successful applicant will be permanently based in Gloucester and will work very closely with a site in France. Regular travel and communication with the French site will form a large part of the role. French language skills would be useful but not essential.
The role:
Building strong working relationships with UK Far East Sub-Contractors and their suppliers.
Completion of FAIR/ISIR reports for RT/RP customers when required
Support Far East suppliers in completion of FAIR/ISIR/PPAP elements for RT/RP customers
Interface with customers / projects requirements for IATF16949/ISO9001/ISO14001 (ISO 13485:2016 / AS9100:2016) certified sites.
QC support for the Projects teams. Advice / Monitoring / supplier management
Above to include 8D reporting, SCAR replies etc.
Understand far east suppliers process capabilities and quality management system (certification) arrangements.
Continual improvement activities for far east supplier's quality development – including development of project specific SOP's.
Development of Suppliers quality capabilities through mentoring and sharing of best practices.
APQP and PPAP Support- Construction / Completion of PPAP submission's (Specific Levels/FAIRS/ISIR's/CofC's/PSW/MSA/Ge' R&R/Control Plans/FMEA's) / Advice across RP + RT.
Quality Assurance checks/Audits of existing / new Far East Vendors
Supporting customer quality audit's management, UK and European customers auditing both UK and Asia sites.
Regular overseas travel (France and Far East)
Project support / team feasibility studies at the birth of projects. Encompassing risk review and drawing review. GD+T trained.
Completion of monthly supplier performance statistics for quality reporting.
IMDS submissions for UK and European customers.
The Candidate:
UK Role Must Haves:
Experienced Quality Engineer
Experienced in manufacturing environments ideally automotive including methods of inspection
General understanding of CAD and interpreting 2D drawing data to GD&T standard
Competent in all elements of PPAP (core tools)
Competent in development of Quality Procedures, SOP/SIP in process quality control documentation
Bi-lingual French is advantageous
Valid driver's license
Personal Qualities:
Conscientious – good attention to detail
Completer / Finisher
Innovative – resourceful
Confident – self-reliant
Assertive
Good communicator both internally and externally
Good team worker including mentoring
Excellent problem-solving skills
Strong ability to work effectively under pressure managing multiple tasks daily
UK Role desirable to have:
Lead Auditor in Quality Management.
Experience in Environmental ISO 14001:2015 / AIEMA qualification
5S / Lean manufacturing experience
Experienced in travelling and working in far east countries
Experience of injection moulding environments
Served a recognised engineering apprenticeship (ideally technical apprenticeship)
Experienced and comfortable in travelling overseas for work
Experienced in Injection moulding / tooling design and fundamentals
8D Trained
Full time, permanent role
Excellent salary dependent on skills and experience
To apply please send your CV to andrew.penrith@first-base.co.uk