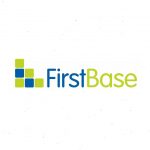 First Base Employment Limited
Responsible for performing various inspection tasks within the Company under the instruction of the Inspection Team Leader whilst working with your colleagues in the inspection team to ensure conformance to Company standards, specifications, and drawings.
Objectives:
The ability to cover the inspection of products and processes relating to all aspects of quality control with the Company
To ensure the conformance of products and processes to relevant specifications and standards and complete and maintain accurate documentation in a timely manner according to the Company requirements.
This includes (as a minimum but not limited to)
Timely Inspections
Dimensional Reports (where applicable)
NDE Reports
Manufacturing Route Cards
Goods Receiving Notes
Non-conformance reports
Work instructions / procedures
Raw materials certification
Calibration of inspection equipment
Factory Acceptance Test Certificates
Hydrostatic Test inspection
To raise non-conformance reports where any items or processes do not conform to standards or specifications/drawings.
Using recognised quality control measuring techniques / equipment where manufacturing processes are tightly controlled to ensure the products meet agreed standards
team for the benefit of the Company (under the supervision of the Inspection Team Leader and / or UK QHSE Lead).
Ensure all quality control measuring equipment is in calibration when used.
Provide status updates if / when required efficiently, effectively and in a timely manner.
Perform any other duty as reasonably requested by the Inspection Lead and / or UK QHSE Lead to ensure the objectives of Inspection Team and the expectations of the customer are met.
Measurements:
Aptitude
Attitude
Communication Skills
Generation of QC documentation in a timely manner
Inspection of products and processes in a timely manner
Accuracy of product and processes inspections