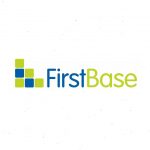 First Base Employment Limited
JOB SUMMARY:
Maintaining and monitoring of all quality assurance and quality control activities. Reporting the effectiveness of the system to the Board, and proactively developing the quality system to maintain and improve its performance.
To act as the customer representative in order to ensure that all goods leaving the factory have been produced and inspected in accordance with the specified manufacturing route, and comply with the stated quality requirements.
To report to the Managing Director in the maintenance and continuous development of the Company Management Assurance system in order to retain certification and utilise QA as a means of business improvement.
MAIN DUTIES AND RESPONSIBILITIES:
Quality Assurance
To ensure Company quality systems are adhered to at all time and act as company quality representative
To maintain the Quality Systems of the Company
Ensure qualifications are updated.
Preparation and review of Non-conformance Reports.
Maintain calibration records.
Liaise with outside inspectors and auditors.
Maintain quality manual, quality instructions and all other quality documentation.
Develop 5S practices.
Prepare monthly reports for board meetings on all aspects of the quality system.
Collect data, monitor and communicate progress towards quality objectives.
Quality Control
Pre-weld inspection including preparation and cleanliness.
Organise in-process inspection of welding operations and record and monitor results.
Monitor process plans to verify operations are completed sequentially and signed appropriately.
To verify traceability of components is maintained throughout all manufacturing and inspection operations.
Record returned and reworked items on non-conformances.
Verify appropriate handling and segregation of stainless steels.
Ensure final inspection is performed on items leaving the factory, including completion and verification of process plan operations.
Ensure training matrix is up to date.
Review and agree personal development objectives annually with your line manager.
Health, Safety & Environmental Management
Compliance with all HSE Legal Obligations
To advise and assist the Directors in the planning, organising, controlling and maintaining a safe and healthy environment for all employees.
HSE Committees – to advise and support the safety health and environmental committees, making sure the committee takes ownership of health, safety and environmental issues that arise and take actions.
Accident and incident Investigation
COSHH / Reach – Ensure that all assessments are carried out and relevant control measures are put in place.
Fire Safety
First Aid – Review first aiders, ensure we have relevant first aid.
Health, Safety & Environmental Induction. Health, Safety & Environmental Training – Identify training needs, provide toolbox talks.
Report writing
Risk Assessments
Monitoring HSE performance
Sub Contractors and Visitors – Method statements and work permits
Projects – involvement in reviews to establish health and safety requirements.
This is a full time permanent role based in Stonehouse, Gloucestershire
Salary in the region of £30,000 – £35,000 per anuum plus benefits
To apply please send your CV to andrew.penrith@first-base.co.uk