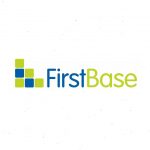 First Base Employment Limited
Quality, Health, Safety & Environmental Manager (QHSE)
The Role:
Aligned to the operations department and managed by the European Head of Operations, you will be responsible for managing an integrated ISO9001:2015 / ISO14001:2015 management systems within a busy manufacturing organisation.
Interface with senior management team where required as a QHSE support function.
Interface with customers.
Complete monthly KPIs against established objectives and targets reporting to senior management team.
Orchestrate audit management reviews with senior managers.
Provide advice to the senior management team at GTC on all matters concerning environmental management & ensure legal compliance to current legislation is maintained.
Manage all aspects of the site's Health and Safety arrangements ensuring site legal compliance.
With the assistance of a small team of direct reports you will;
Control all documentation, responsible for updating and revision control for procedures, supporting documents etc.
Create and raise new works procedures, flowcharts, supporting documents, SOPs as required.
Completion of internal audits to annual schedule with other internal auditors, write up audit reports, raising non-conformances, work with relevant departments to close audit findings using root cause and corrective action techniques plus implementation of opportunities for improvement.
Support site inspection activities.
Deal with day-to-day quality issues and problem solving.
Complete site risk assessments.
Experience required
Experienced QHSE Engineer in either a senior quality or management role.
Ideally served a recognised Engineering apprenticeship.
Conversant with ISO9001:2015, ISO14001:2015.
Trained internal auditor to above management standards.
Ability to use conventional inspection equipment.
Use of CAD systems to view 3D components (i.e. Spin fire / Catia / Solid View)
Proficient in Excel, Word, PowerPoint.
Ideally the candidate will be qualified in either or both;
NEBOSH – General Certificate in Health and Safety Management.
AIEMA – Environmental management qualification. If not, certified external training will be provided
Skills:
Excellent communication skills
Good mentoring skills.
Flexible approach.
Excellent attention to detail.
Always striving to improve on what we do.
Methodical and organised.
Full Driving License
Must be prepared to travel to other sites within the UK, visit customer and suppliers as required sometimes at short notice. International possible but rare
Full time permanent role, an excellent salary will be offered to the successful applicant dependent on experience.
To apply please forward your CV to andrew.penrith@first-base.co.uk or call 01453 755330 to discuss further.