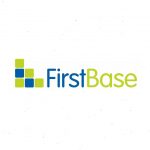 First Base Employment Limited
QA Auditor
An excellent opportunity has recently become available for a unique Gloucestershire based business to work as a QA Auditor. The successful applicant will hold a varied role predominantly concerned with Quality Assurance in respect of ISO's and CAA Regulations.
Duties will include:
Ensuring inspection processes are implemented properly
Internal auditing and External auditing
Writing of new procedures and auditing these
Final inspection paperwork and recording of data
Ensuring version controls are up to date and revisions are updated
Write up manufacturing instructions
NCR's and SQA's
Manage the approved supplier list
Manage equipment calibrations, log and record data
Manage staff training folders, certifications and authorisations
Manage staff quality stamps and audit staff competence to carry out job roles
Site visits where necessary
The candidate:
Engineering background (aerospace/avionics highly beneficial)
Exposure within quality departments
Excellent communications skills both written and verbal
Strong willed, calm under pressure
Diligent and methodical with high level of attention to detail
Knowledge of ISO 9001:2015
Strong computer literacy especially Word and Excel and Databases
Full time, permanent role
An excellent salary will be offered to the successful candidate dependent on their experience.
The role may suit someone who is looking to get in to an auditing role who has worked within the engineering/manufacturing sector and has exposure to quality departments.
4 day working week (Mon to Thurs)
Please forward your CV to andrew.penrith@first-base.co.uk for consideration