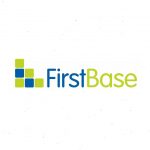 First Base Employment Limited
Purchase Ledger Clerk
Location: Stroud
Hours: 37.5 hours per week : 0830-1700 with an hour for lunch
Salary: Dependant on experience
Key Responsibilities:
Manage the Purchase Ledger
Work with colleagues/sites to resolve supplier queries as required
Manage the invoice process using the finance system (PPOP)
Manually scan invoices into the Capture process where could not be/were not sent there initially
Enter and code non-PO documents (PNON/CNON)
Respond to supplier queries/requests in a timely and professional manner
Review invoices posted to the system which show a variance and work with colleagues/sites to resolve as needed
Compile and send reports to Assistant Accounts Manager as required
Work closely with Accounts Assistant to ensure ledger housekeeping is completed as needed
Resolve queries raised by Accounts Assistant when running payment proposals
Be able to provide cover for core tasks of Accounts Assistant and Credit Controller as required
Manage department kitchen and stationery stock levels, obtaining approvals for and administering re-ordering as required

Key Skills:
Strong written and verbal communication skills
Confident in Time Management and Prioritisation
Ability to self-manage on a day-to-day basis
Competent in all Microsoft applications; including Excel, Outlook and Word
High accuracy level Knowledge of Open Accounts is an advantage
If you would like to be considered for this position please email your CV to lilly.organ@first-base.co.uk or call Lilly on 01453 755330.
Just at the moment, we are seeing a massive upturn in applications. Please be aware that more than ever we are needing to shortlist heavily and that it may not be possible for us to come back to you if your details do not match the needs of our client on this vacancy.
*First Base Employment is acting as a recruitment agency in relation to this vacancy. We pride ourselves on delivering excellent service to both clients and candidates and building our business through personal recommendations.
*As a temporary worker with First Base Employment you'll become a valued member of our team. You'll gain access to your own personal Engagement App from the first day you get paid, packed full of money saving offers and 24/7 health, support and advice.
*Do you know someone for this role? Refer a friend and earn high-street vouchers (Terms & conditions apply).
*Why not check all our latest vacancies here https://first-base.co.uk/current-jobs