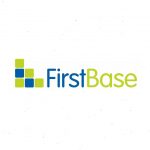 First Base Employment Limited
To carry out duties in order to support the project manager on a day-to-day basis. Providing technical support in the absence of the project manager. Undertaking R&D projects proactively as and when required.
Essential duties and responsibilities include the following. Other duties may be assigned.
Managing projects from order to delivery, whilst reporting progress to Projects Manager. Producing Gantt charts and project plans where appropriate.
Liaising with all stakeholders, including the end customer, keeping them updated on project progress.
Maintaining Project department documentation.
Liaising with suppliers.
Assist Sales Team with product design for quotes and tenders.
Providing project department technical support for sales team.
Conducting in-house project feasibility studies and feeding into pre-sales decision making etc.
Assisting with project builds and in-house factory acceptance testing including QA checks.
Internal testing of AQMS systems.
Producing drawings in AutoCAD/SolidWorks of enclosures, internal/external layouts, general arrangement drawings, equipment integration and assembly/wiring diagrams etc.
Assist Project Manager to maintain OHS ISO 45001:2018 Health and Safety systems relevant to the delivery of projects.
Manage R+D projects and present progress reports and results to the Management team.
Providing technical liaison with customers (i.e. foundations/base requirements for enclosures, communicating the required electrical power supply information, liaising with 3rd parties such as civil engineering and electrical contractors). Liaising with specialist hauliers and transportation companies.
Assuring that clients' finished systems are fully functioning prior to factory acceptance testing and ensuring key instrumentation and test parameters are properly recorded.
Deputising for Project Manager (i.e. covering holidays etc).
Researching new enclosures and non-analytical equipment and peripheral equipment used in the design and supply of range of static and mobile air quality monitoring systems.
Providing technical assistance to non-technical projects and orders administrator.
Occasional site visits to assess potential new site locations and any on-site project work requirements.
Any other areas/ad hoc duties where the job-holder's knowledge and experience can be utilised within the company as and when required.
Education and Experience
Knowledge/Experience of using AutoCAD/SolidWorks or equivalent.
Technical Qualification
Some practical experience of electronics.
Good command of written and spoken English
Proficient in the use of MS Office
Pleasant, efficient and convincing telephone manner.
Problem solving skills.