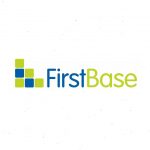 First Base Employment Limited
Project Engineer (Mechanical and/or E&I)
Due to continual production expansion we are currently looking for a Project Engineer
Primary responsibility includes:
Required to run and control all aspects of design and production of custom-build packages handling a variety of gases.
The raising of purchase order specifications and bills of materials ensuring project costs are monitored and maintained.
Raising technical specifications for steel work/piping components, (mechanical), and/or motors/instruments (E&I) and all necessary supporting items.
Working with the design team (drawing office) to produce required technical drawings for both production and client's requirements.
Assist in the scheduling and monitoring of timescales.
Liaising directly with client to ensure client requirements are met and engineering specifications complied with.
Understanding and complying with regulatory processes (e.g. ATEX, PED)
Controlling the manufacture of pressure vessels to ASME VIII & PD5500 and liaising with other departments and vendors.
Arranging Third Party Inspectors where applicable.
Production of technical documentation required for regulatory and client's requirements.
Understanding of material specifications (ASTM, etc.) and NACE / applicable ASME/ANSI specifications (mechanical)
Understanding of IEC standards (E&I)
To achieve this:
In order to achieve this you will be expected to be a good communicator
You will hold suitable engineering qualifications
Person Profile:
This role would ideally suit somebody who values the importance of attention to detail. The successful candidate will have the ability to work unaided whilst also being part of a team. A positive "can do" attitude would also be of benefit. Good communication skills are essential for the role.
Package: Salary range dependent upon experience