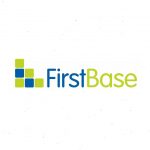 First Base Employment Limited
Project Manager
Salary £55,000 – £70,000
Hours Full time
Location Coventry
Key Responsibilities
Direct and manage automotive manufacturing projects from beginning to end.

Define project scope, goals and deliverables that support WCM business goals in collaboration with WCM senior management and customers.

Develop full scale project plans and associated communication documents.

Effectively communicate project expectations to team members and customers in a timely and clear fashion.

Liaise with projects on an ongoing basis.

Estimate the resources and participants needed to achieve project goals.

Where required, negotiate with WCM senior management the need for new services, new technologies and new equipment for new projects.

Set and continually manage project expectations with team members and customers.

Delegate tasks and responsibilities to appropriate personnel.

Identify and resolve issues and conflicts within the projects team.

Plan and schedule project timelines and milestones using appropriate tools.

Develop and deliver progress reports, quotations, proposals, documentation and presentations.

Determine the frequency and content of status reports from the project team, analyze results and troubleshoot problem areas.

Proactively manage changes in project scope, identify potential crises, and devise contingency plans.

Define project success criteria and disseminate them to involved parties throughout project.

Build, develop and grow business relationships vital to the success of the company.
Key Skills
Previous experience of project management in an automotive manufacturing environment is essential

Knowledge of automotive OEM & Tier 1 manufacturing is essential

Technical knowledge of a variety of manufacturing and post process operations is essential

An understanding of injection moulding would be advantageous

The ability to read 2D engineering drawings and knowledge of GD&T is essential

Previous use of Advanced Product Quality Planning (APQP) process is essential

Proven project planning, management & delivery experience

Rigorous attention to detail and experience of preparing papers and presentations

Strong analytical skills (identifying facts' source, listening, synthesising, deciding)

Ideally, you will have experience of working in a diverse customer environment and with automotive OEMs.

Proven experience of delivering and preparing presentations on complex topics at all levels in a variety of business forums
If you would like to be considered for this position please email your CV to zoey.bunn@first-base.co.uk or call Zoey on 01453 755330.
Just at the moment, we are seeing a massive upturn in applications. Please be aware that more than ever we are needing to shortlist heavily and that it may not be possible for us to come back to you if your details do not match the needs of our client on this vacancy.
*First Base Employment is acting as a recruitment agency in relation to this vacancy. We pride ourselves on delivering excellent service to both clients and candidates and building our business through personal recommendations.
*Do you know someone for this role? Refer a friend and earn high-street vouchers (Terms & conditions apply).
*Why not check all our latest vacancies here https://first-base.co.uk/current-jobs