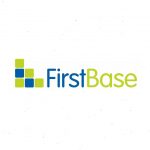 First Base Employment Limited
Project Manager – Stonehouse
Job summary
Responsible for the day to day management of a variety of client accounts; ensuring that production deadlines are met within budget and to the required quality standards.
Responsible for ensuring that the clients are provided with the best possible service, that profits are maximised and that all available potential work is converted to orders for the Company.
Main duties and responsibilities
Ensure that the number of orders from your clients are maximised.
Ensure that profits are maximised.
Produce shop floor manufacturing documentation (routings, drawings etc).
Purchase contract-related production goods/services as required.
Liaise with and organise subcontract activities.
Coordinate the timely production of contract documentation.
Support and coordinate with your fellow project managers to utilise to the full the skills inherent within the project management team.
Be the designated single point of contact for the client to ensure that good communication is maintained.
Ensure that quality standards are maintained and performance data collated in accordance with the quality system.
Analyse performance data and compare to the agreed business group Key Performance Indicators.
Report results and review and agree personal development objectives annually with your line manager.
Identify new work opportunities within assigned client accounts.
Visit clients as and when required, UK and/or abroad.
To prepare presentations, proposals, plans, contact reports as necessary.
To effectively solve problems and manage risk to ensure achievement of targets.
Develop and put in place strategies in order to create new work opportunities from existing or assigned clients.
Utilise your personal skill set to the best of your ability for the company.
Qualifications/Experience/Qualities
Experience in a similar role within engineering
Apprenticeship in engineering or similar (HNC etc.) preferred
Experience of welding or fabrication preferred
Project management qualifications an advantage
Computer Literate
CAD experience
Good level of English and Maths.
Experience of engineering.
Experience in dealing with customers
Good Problem solving and Analytical skills
Calm under pressure.
Desire to succeed.
Driving license essential
This is a full time, permanent role
Salary £30,000 – £35,000 per annum
Please send your CV to andrew.penrith@first-base.co.uk