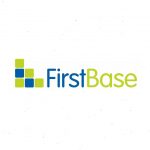 First Base Employment Limited
As a Production Team Leader, you will represent a key role within operations and manufacturing. Responsible for supporting the Production Manager and the departments team of staff you will ensure that smooth workflow is achieved utilising labour and equipment effectively to produce a high-quality product delivered on time.
Continuous improvement is paramount having a thorough understanding of lean tools and how they link to KPI's. Actively drive the team and process to become world class.
Key duties & responsibilities
Support the Planning of the factory and be able to stand in for Production Manager where necessary
Responsible for achieving production KPI's for the factory. Be able to demonstrate impacts on business performance and how to put improvement's in place to resolve issues affecting the KPI's
Plan labour for factory, raising resourcing concerns to the line manager when relevant and make appropriate suggestions to resolve the issues yourself first
Review and action Productivity measure on a weekly basis
Booking output from the production lines daily
Deal with capability/grievances within company guidelines
Manage attendance and sickness levels for your area in line with company targets.
Manage underperforming staff
Training/Appraisals and Performance reviews
Set targets, deadlines and objectives for each member of the team.
Maintain the training matrix, along with the HR department.
Time & Attendance and Holiday authorisation
Perform Risk and COSHH assessments, ensuring that all are in place, up to date and that staff fully understand / signed those relevant to their role.
Fully support continuous improvement and lean program. Demonstrating initiatives with consistent improvements and measurable results
Demonstrate a thorough understanding of lean tools and how they link to KPI's
In conjunction with Production Engineers look to assist in best practice and continuous improvement of manufacturing methods / processes
Responsible for opening and closing the factory as and when required
Candidate requirements
Professional qualification in production management, or equivalent experience.
Engineering or industry relevant experience.
Line Management Experience.
Excellent organisational and planning skills are essential
Good strong team player with the ability to influence others and lead a team
Demonstrable experience in people management
Strong PC skills, able to use Microsoft office suite, including but not limited to; Excel, Word, PowerPoint, Outlook etc.
Strong communication skills, both verbal and written (in English).
Have a thorough understanding of Health and safety requirements within the workplace.
Demonstrable experience of continuous improvement and lean principles.
Full time permanent role
Shift rotation of 06.00 – 14.00 Monday to Friday and 14.00pm – 23.53 Monday to Thursday
£13.70 per hour + £2.29 shift allowance plus benefits
Please email your CV to engineering @first-base.co.uk