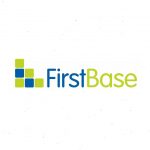 First Base Employment Limited
Planner
Business Need / Purpose of Role:
Responsible for the coordination and execution of all activities related to the planning and procurement of materials and components.
Creates and maintain an achievable plan within the Business Management ERP System to support on-time delivery to our customers and meet our financial plan. Provides cover for other roles within the planning team.
Objectives:
Create achievable plan ensuring capacity constraints are considered, along with our financial commitments and customer requirements.
Works with shop floor management to co-ordinate activities through work-to lists and capacity graphs, helping with decision-making through the production cycle.
Works with supply/demand output to ensure that work order dates are in line with MRP demand.
Updates and maintains planning parameters on MRP system
Identifies and resolve problems
Communicates with project management and senior management to ensure that customer orders are on schedule to the required dates, including assisting with expediting or delaying shipments to meet production schedules.
Checks order acknowledgements ensuring costs and delivery dates are correct and meet required manufacturing quality standards.
Works closely with material purchasing team to ensure any changes to deliveries are communicated into the plan.
Provides feedback to Materials Manager, Planning Supervisor, Purchasing Manager and Raw Material Buyer on issues and concerns.
May be required to meet with customers to determine schedules to reflect internal capabilities and customer needs.
Provide cover for other roles within the Planning/Purchasing team.
Develop ideas and strategies to improve operational efficiency, add value, aid business performance and work towards a strategy of continuous improvement
Works in line with the Company's Health and Safety Policies and Procedures.
Education and/or Experience:
Proven planning experience within an engineering or manufacturing environment.
Demonstrated experience of planning tools i.e. ERP/MRP/MPS and preferable Microsoft Project.
The ability to read and interpret MRP supply and demand screens and exception reports.
A proactive approach to changing workload demands in an operational environment whilst remaining calm and measured when sourcing suppliers/resources to tight time frames.
Excellent personal organisational skills with the ability to prioritise and meet deadlines effectively.
Strong analytical skills i.e. the ability to analyse raw data, draw conclusions, and develop actionable recommendations.
The ability to identify where information is limited and source further information or escalate as needed.
Ability to gauge the importance of delays and to anticipate the consequences
Meticulous and diligent – attention to detail.
Ability to read engineering drawings.
Commercial awareness – budget and contract appreciation.
Computer literacy skills and proficient in MS office
Strong negotiation, communication, interpersonal and influencing skills.