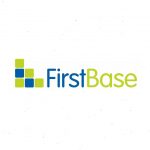 First Base Employment Limited
First Base Employment has an immediate need for up to 6 Production Operatives to work for their Manufacturing client based in Stonehouse.
This is a temporary requirement.
Duties include the production and packing of components for medical, dental, food and beverage industries.
You will work to specific production targets.
Candidate need to be light handed and dexterous.
Pay £9.03 per hour
Working hours (Rotating shifts, weekly)
Monday to Thursday 6.00am to 13:45pm & Friday 6am to 12:45pm
Monday to Thursday 14:15pm to 22:00pm & Friday 13:15pm to 20:00pm
Call Andy 01453 755 330 (opt 1) or email your CV to industrial@first-base.co.uk
**All work will be carried out with strict social distancing measures in place with appropriate PPE issued to each worker*